Seafood gumbo with Roux 61
This gumbo is as dark as Nick Saban's heart, but it tastes like Ed Orgeron's accent.
It may not be for everyone. Every time I order it, the waiter gives the warning "have you had our okra yet?" But every time they do, I say "yes, and I still want it".
You won't find many more intense flavors than this conjuration of dark roux, potent spices and juicy seafood. Pair it with an Abita Amber and your taste buds are in southern Louisiana heaven.
If black okra isn't your thing, other dishes like crayfish stew and fried catfish are also excellent. But to me, this okra stands out, even in a city where it competes with a hundred other restaurants – and a hundred thousand the mothers of the peoples.
Roux 61, 8322 Bluebonnet Blvd, Baton Rouge. Roux 61 is open from 11 a.m. to 9 p.m. Monday to Thursday; 11 a.m. to 10 p.m. Friday and Saturday; and is closed on Sundays. (Matthew Albright, Subway Deputy Editor)
Korean corn dogs at Tastea food truck
If you've never heard of Korean corn dogs before, then you're in for a treat. These sweet and creative twists on a classic corn dog transport your taste buds to a state fair or ball game. The sweet coating adds a sweetness and crunch that I can only compare to a churro, but it's not overwhelming. Tastea offers four corn dog options and four filling options, so there are choices for everyone, even vegetarians.
While I would have been happy with the serving size of one corn dog, I ordered two for the variety. I chose the Tastea dog, which is a classic Korean corn dog "with a Tastea twist". I chose the 100% beef sausage filling for this classic option. I branched out for my second choice with ramen dog, which is topped with crunchy ramen and "mom's special seasoning". This one has a whole mozzarella filling.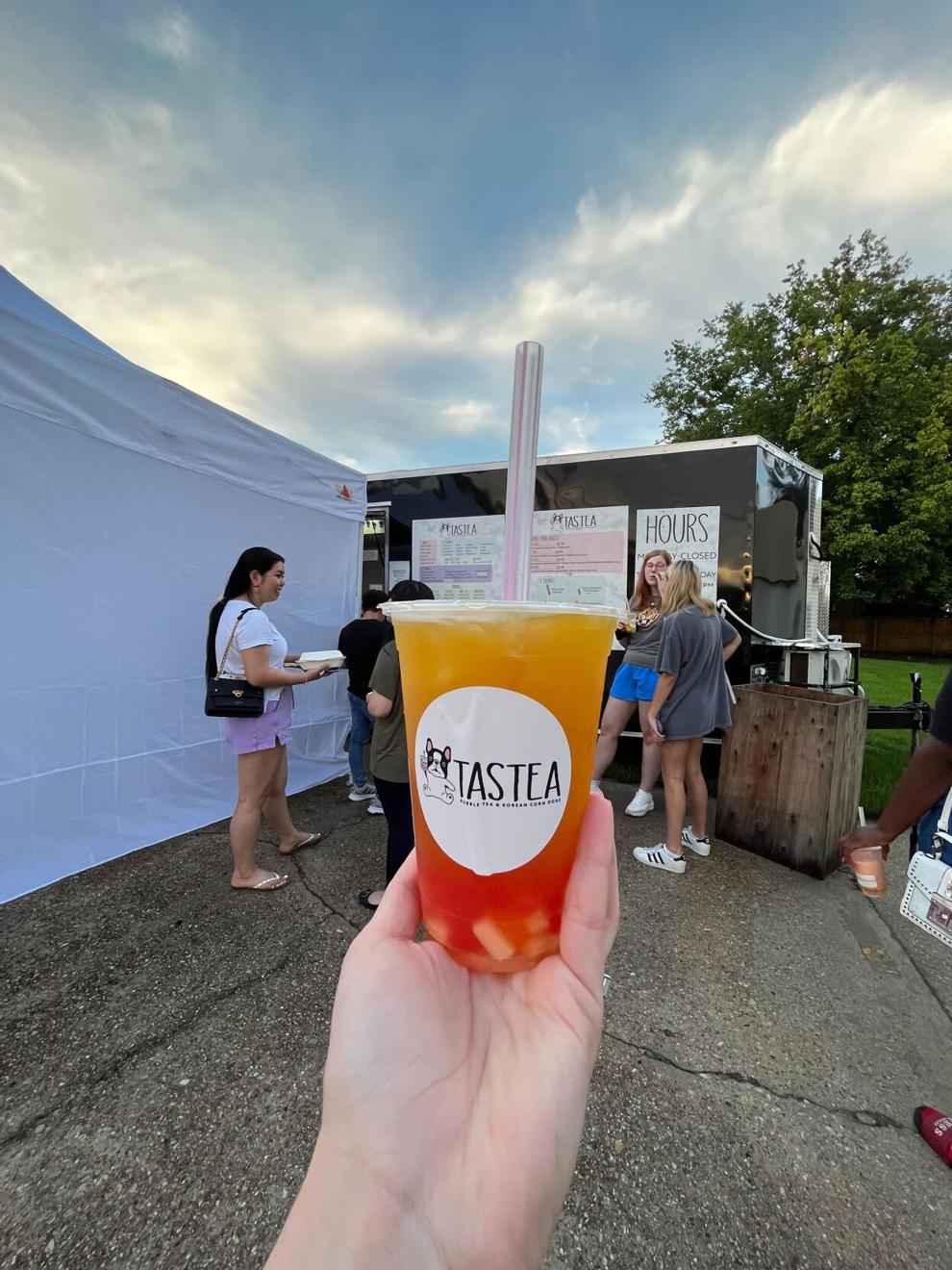 The other two corn dog options and the tater tot side feature hot Cheeto powder for the spice lovers. The food truck also serves multiple combinations of bubble tea to complement your meal or snack. Just be prepared to wait in line as this new food truck draws a lively crowd, even just before closing time.
Tastea Food Truck, 5531 Jones Creek Road, Baton Rouge.
The Tastea food truck is closed on Mondays. It is open from noon to 3 p.m. and from 5 p.m. to 8 p.m. from Tuesday to Saturday and from noon to 2 p.m. and from 4 p.m. to 6 p.m. on Sunday. (Emma Discher, Associate Editor, Digital)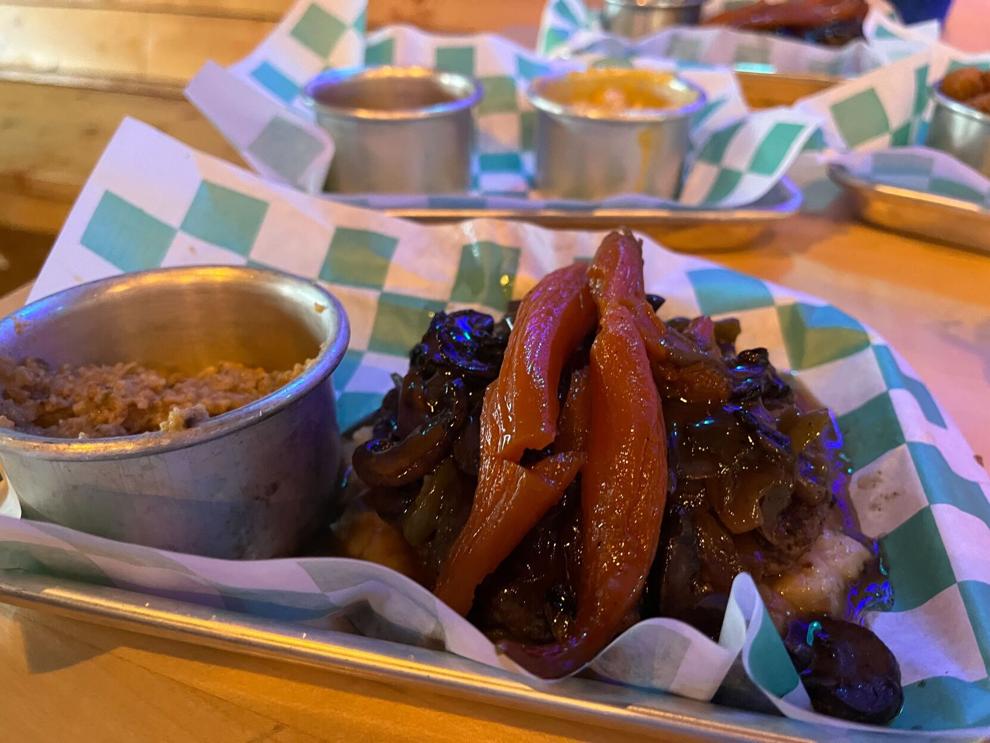 Hamburger platter dinner at Soulshine Kitchen & Bar
Soulshine Kitchen & Bar hadn't even held their grand opening yet when I walked in for dinner this week, but they were ready with a robust menu of options. This brand new West Chimes Street restaurant specializes in home cooking with 11 starter options and 10 side options. Plus, of course, there are dessert options like "Mom's Mississippi Mud Pie" and "Pee's Strawberry Shortcake." They even cater to a late-night crowd with specialty cocktails and late-night fare like canned hot wings and wasted nachos.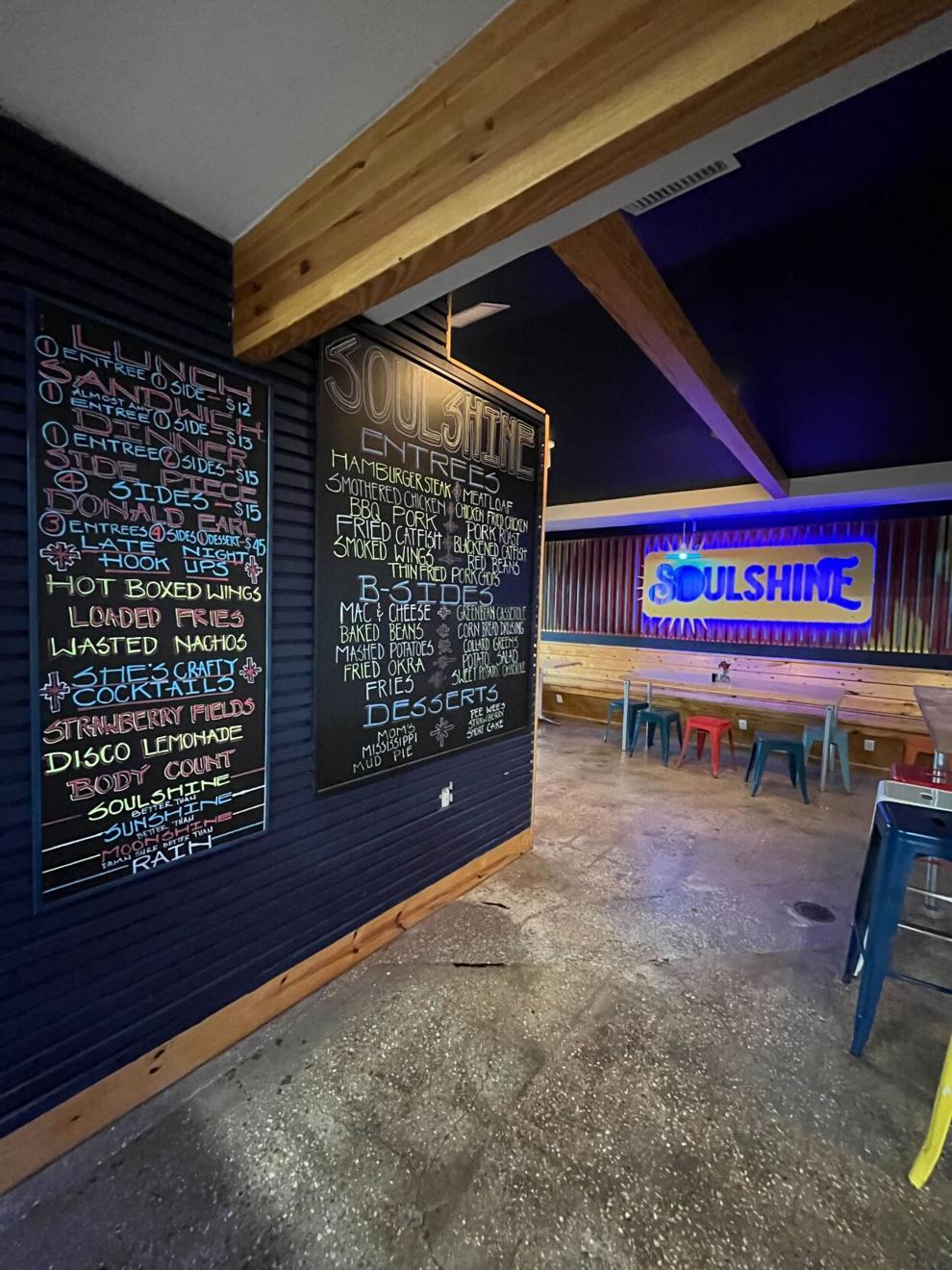 For $15 I ordered a burger with macaroni and cheese sides and cornbread dressing. The burger was served over mashed potatoes and topped with gravy, mushrooms and roasted carrots. The perfectly cooked and flavorful carrots were absolutely the icing on the cake. The cornbread dressing, highly recommended by the server, was the star of the meal.
I'm not sure how much the menu or recipes might change once this new restaurant officially launches and grows, but if this meal was just a "soft opening" I'll definitely be back.
Soulshine Kitchen and Bar, 144 West Chimes Street.
Soulshine Kitchen is open 11 a.m. to midnight Sunday through Thursday, 11 a.m. to 2 a.m. Friday and Saturday. (Emma Discher, Associate Editor, Digital)