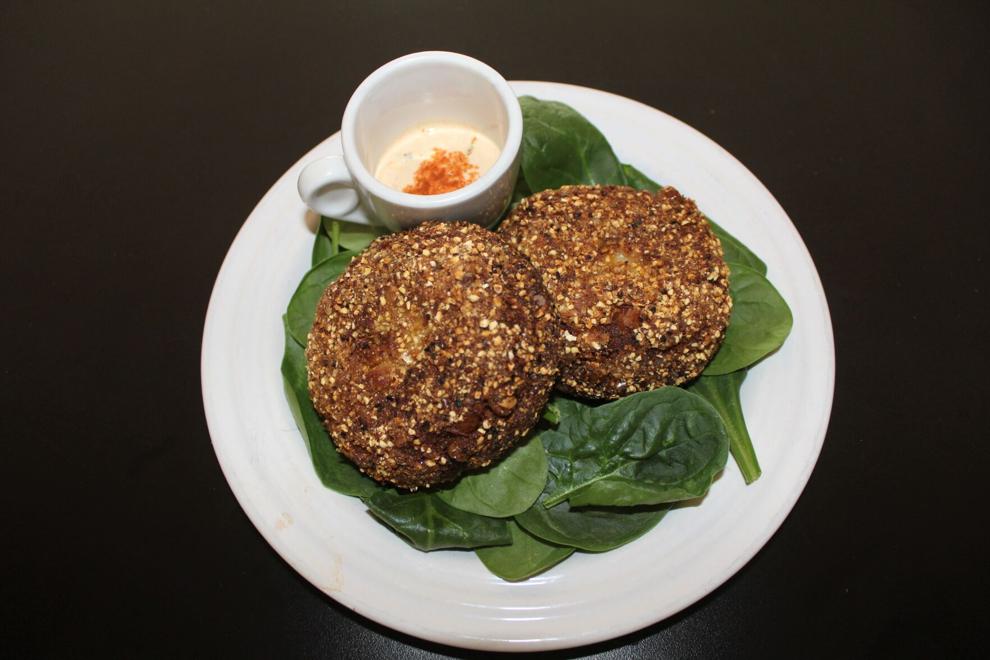 The sun finally started to warm my winter bones and brought me out into the yard to build raised beds and prepare for the good weather. After an afternoon of getting the patio furniture out of the shed and preparing the planters for an herb garden, nothing tastes better with a cold beer than summer foods.
For some, that might mean turning on the grill. For others, a fresh salad hits the palate in hot weather. When it's really hot, I prefer to make a cold ceviche of poached shrimp, fresh white fish, onions and lime, but the thermometer isn't quite at its peak for this kind of summer meal.
At this time of year, I start to look forward to summer being in full bloom. I think of baseball on the radio, the smell of freshly cut grass, and a hearty meal of fried seafood.
I may not be from New England, but I've fully embraced an insatiable appetite for big steamboat baskets, fried clam bellies, lobster rolls, and crispy crab cakes. It might not quite be the time to sit on a picnic table squeezing lemon wedges over red and white checkered baskets of fried seafood, but why not pretend that it's august in april.
I saw a big box of chunk crabmeat at the store and thought I should make crab cakes. It's crazy but in all my years of professional cooking, I don't think I've ever made crab cake.
I had corn in my freezer that was left over from last season, so I decided to make a summer treat in the spring.
Like most fried foods, the key is to regulate the temperature of the oil. I'm still learning to negotiate the too hot or too cold nature of my electric stove so my first batch of crab cakes got a bit more color than I prefer. After my first cakes got too dark, I got the hang of it and was really happy with the extra crispiness I got from the cornmeal crust.
Here is a summer in the spring.
CORN CRAB CAKES WITH SPICY TARTAR SAUCE
Makes about 8 large cakes
INGREDIENTS
Corn crab cakes
1 pound crabmeat in chunks (harvest for small shell fragments)
1 cup corn, fresh or frozen (immerse in hot water to thaw)
2 eggs
3 tablespoons mayonnaise
3 tablespoons of mustard
1 tablespoon granulated garlic
1 tablespoon smoked paprika
2 tablespoons of soy sauce
1 cup panko breadcrumbs
cornmeal
For the spicy tartar sauce:
1 cup mayonnaise
Half lemon juice
1/4 cup dill pickle, diced
1 tablespoon pickle juice
1 tbsp chipotle/ancho pepper powder
1 tablespoon of salt
DIRECTIONS
In a large bowl, combine all the crab cake ingredients except the cornmeal. Form crab cakes into medium-sized balls and carefully flatten into 1-inch-thick flat disks.
Heat frying oil (canola, vegetable, sunflower or avocado oil) in a medium-sided cast iron Dutch oven. Dip in salted cornmeal and put the patties in the frying oil. Be sure to place them gently so that the oil does not splatter.
Fry about 2-3 minutes on each side. Regulate the heat so that the cornmeal does not burn but turns dark brown and golden. Fry in batches so that the pan is not overcrowded. Place the finished crab cakes on a paper towel-lined baking sheet.
While the galettes cook, combine all the ingredients for the tartar sauce in a bowl.
Serve the patties on a salad or in rolls for crab cake sandwiches.
Lukas Southard is The Eagle's newsletter manager. Prior to joining The Eagle, he was a chef in California and New York, a whole animal butcher and a trained sommelier.